Distillery and Tasting Room

Visit our Tasting Room to try our spirits and pick up some bottles to enjoy at home.  We have NYS maple syrup and gift items as well.  On most Saturdays you can get a tour of our distilled spirits plant to see how we make our spirits.  Call ahead for large groups so we can give you the best experience.
Our distillery is built in the historic Beyers Drive-In on Ridge Road.  The location was perfect to join the wine trail.  The classic style of the building and the ample parking lot are perfect for our distilled spirits plant and the tasting room next door.  You can call us a nano or a micro distillery but small batches make great spirits!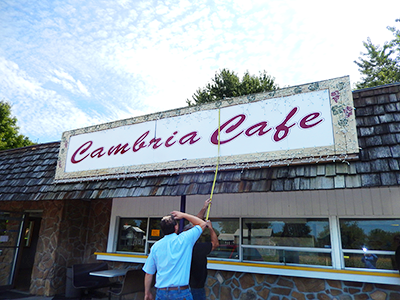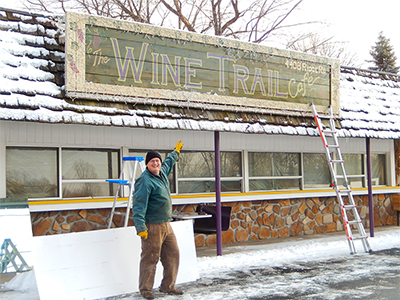 When we purchased the building it was the Cambria Cafe, but then on one cold winter day we decided to take down the Cambria Cafe sign and found... it was the Wine Trail Cafe, we then understood the purple posts.  
The building was never designed to be a four season operation, which we quickly found out after going though one of the coldest winters in recent history. So we have added a lot of new insulation and wall finishes.  Be sure to check out the corrugated steel ceilings throughout and the steel walls of the spirits plant.  
During our Saturday hours you are welcome to take a tour of our distillery and see how we make our spirits, or come Sunday and check it out through the viewing window in the tasting room.